Castle Rock Bugatti *B


Sire: Castle Rock Wild + Crazy Guy *B x Dam: GCH AGS CRF Castle Rock Tesla 2*M

SS: CRF Castle Rock Guy Noir +*B DS: AGS Woodhaven Farms Latigo
SD: SGCH Castle Rock Wildfire 3*M DD: SG AGS Lost Valley TB Infinity 1*M

DOB: 03/20/2015 Linear Appraisal: +VV84 (2 yrs)

Bugatti is a gorgeous addition to the buck pen. He is coming from the exceptional show and dairy lines of Castle Rock. We are so excited to have him here at Franke Farm. It will be interesting to watch him mature and see how he can add his outstanding genetics to our herd.



---
---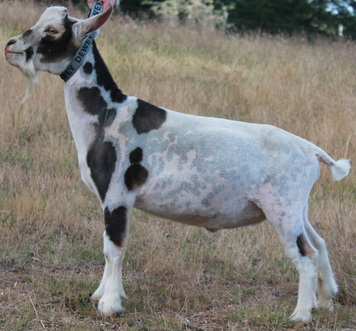 Bellafire BP I Do *B

Sire: Alethia JD Bachelor Party *B x Dam: Poppy Patch PB Peggy Sue 1*M

SS: Alethia CTO Just Dew It *B DS: NC Promisedland Pal Playboy *B
SD: GCH Buttin' Heads Wedding Proposal 2*M DD: Poppy Patch FM Daisy Mae

DOB: 06/01/2015 Linear Appraisal: +V+83 (2 yrs)


We are so incredibly lucky to have been able to add this buckling to our buck pen. His pedigree speaks for itself! He is a beautiful, correct-in-form buck with amazing dairy potential. I absolutely love his escutcheon! We can't wait to see his baby does next season.

---
---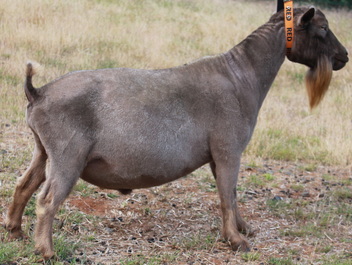 Diji Farm Pal's Pre-Nup *B
A.K.A. "Red"


Sire: SGCH Buttin' Heads Palimony ++*B x Dam: Diji Farm CR Salina 1*M

SS: Buttin' Heads Pajamars ++B DS: Camanna CS Ravello
SD: GCH Buttin' Heads Wedding Song 1*M DD: Grandado Acres Mustang Molly

DOB: 10/14/2012 Linear Appraisal: VEV88 (5 yrs)


Red is a very exciting addition to our herd. His pedigree is impeccable and his deep auburn coloring is superb. We were really excited to add more of the wonderful Palimony to our lines. He was such a stunning buck! Red should bring further dairy excellence to our lines as we look toward our future.


---