Castle Rock Bugatti *B


Sire: Castle Rock Wild & Crazy Guy *B x Dam: GCH AGS CRF Castle Rock Tesla 2*M5*D

SS: CRF Castle Rock Guy Noir +*B DS: AGS Woodhaven Farms Latigo +S
SD: SGCH Castle Rock Wildfire 3*M DD: SG AGS Lost Valley TB Infinity 1*M4*D

DOB: 03/20/2015 Linear Appraisal: +VV84 (2 yrs)

Bugatti is a gorgeous addition to the buck pen. He is coming from the exceptional show and dairy lines of Castle Rock. We are so excited to have him here at Franke Farm. It will be interesting to watch him mature and see how he can add his outstanding genetics to our herd.



---
---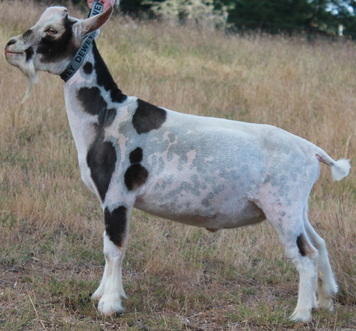 Bellafire BP I Do *B

Sire: Alethia JD Bachelor Party *B x Dam: Poppy Patch PB Peggy Sue 1*M

SS: Alethia CTO Just Dew It *B DS: NC Promisedland Pal Playboy *B
SD: GCH Buttin' Heads Wedding Proposal 2*M DD: Poppy Patch FM Daisy Mae

DOB: 06/01/2015 Linear Appraisal: +V+83 (2 yrs)

We are so incredibly lucky to have been able to add this buckling to our buck pen. His pedigree speaks for itself! He is a beautiful, correct-in-form buck with amazing dairy potential. I absolutely love his escutcheon! We can't wait to see his baby does next season.

---
---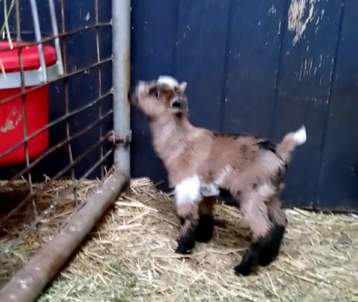 Cedar View Emilio *B


Sire: Little Tots Estate Bambino ++*B x Dam: SGCH Cori's Fancy Dinah Belle 2*M

SS: CH/MCH/PGCH AGS Buffalo Clover Valentino *B DS: Little Tots Estate Incana
SD: GCH AGS Little Tots Estate Bambusa 1*M DD: AGS Maple Tree Knoll Dixie Bell 1*M

DOB: 2/20/2018 Linear Appraisal:

This little one looks amazing! We plan to add him to our herd in May. Thank you so much Debra! His parents have produced some outstanding progeny. We can't wait to get him here and see what he will add to our farm. We will update with a better picture when he finally arrives.




---