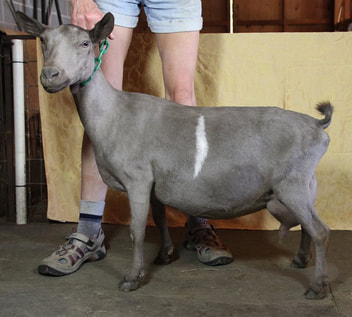 SG Pholia Farm RD Cocoa Chanel 7*M

Sire: SG Sugar Moon Rocky Dolby +*B x Dam: SGCH Pholia Farm HB Angelica 6*M

SS: SG NC Promisedland Ram-Beau +*B DS: GCH AGS Piddlin Acres Hit the Bullseye +B
SD: SG NC Promisedland Pal Paloma 1*M DD: SG AGS Jobi Agnes 5*M


DOB: 03/29/2012 Kidding History: 2015 - 1 buck, 3 does
2016 - milked through
2017 - 2 bucks, 1 doe
2018 -



---

Words cannot express how excited we are to add Cocoa to our lines. This beautiful Elite doe can milk! Her pedigree is outstanding! Superior Genetics titles across the board. We have been thrilled by the conformation and personality of her daughter, Cartier. So adding her mother as well to our herd is such an honor. I look forward to the impressive dairy character that she will produce. Thank you so much Gianaclis!

---
---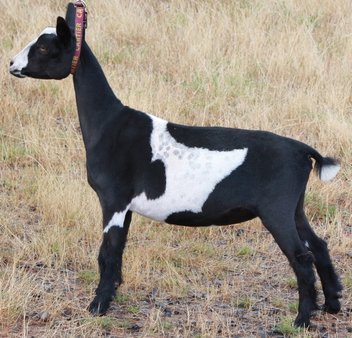 SG Pholia Farm UB Cartier 8*M

Sire: Rosasharn SH Uni's Bryce *B x Dam: SG Pholia Farm RD Cocoa Chanel 7*M

SS: Rosasharn BB Son of Honey ++*B DS: SG Sugar Moon Rocky Dolby +*B
SD: SG AGS Rosasharn's Uni 2*M DD: SGCH Pholia Farm HB Angelica 6*M


DOB: 04/26/2015 Kidding History: 2017 - 1 buck, 1 doe
2018 -




---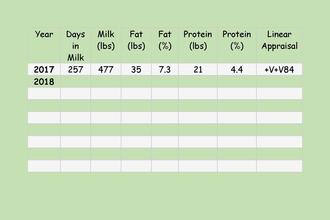 Cartier is a gorgeous doeling. Her genetics are swarming with high quality dairy characteristics. Cartier's personality is sweet and affectionate. This little girl is going to bring amazing things to our herd. We are so excited to see how she progresses and how she performs on milk test this year! Also, Cartier has perfect teat placement and their large size is definitely a reflection of her dam's outstanding traits. I feel fortunate to be able to watch her grow.

---
---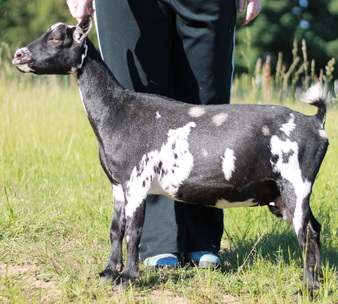 Luna (unregistered)

DOB: 2011 Kidding History: 2012 - 1 buck
2013 - 3 bucks
2014 - 2 bucks
2015 - 2 bucks
2016 - 1 buck
2017 - 1 buck, 1 doe
2018 - 2 bucks
2019 - retired

Luna is a sweet little goat. We keep her entirely as a pet. In fact, she is my husband's favorite goat in our herd. She loves to greet visitors on our farm. And her moon-spots are stunning. Because of a difficult kidding in 2018, we decided to retire Luna on our farm. She is greatly loved here!

---